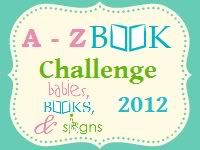 As one can see (The) Matzo Ball Heiress by Laurie Gwen Shapiro has a green cover and thus meets the March Mini Challenge. Heather Greenblotz is a documentary film maker who during Passover time and when needed helps give tours at her families Matzo Factory. Greenblotz Matzo can be found anywhere Jews can be found. The factory is kept kosher under Rabbi Blattfarb's supervision but Heather, herself is not kosher and neither is her home.
Heather's mother, Jocelyn Kaufman Greenblotz, usually goes on escapes during Passover which involve snorkeling. Her father, Sol, was in Bali the last she had heard and had given her his vote on the Greenblotz Matzo family board of the directors and is gay. Jake Greeblotz, Heather's cousin, runs the factory and lives with an Irish lass, Siobhan Moran.
The Food Channel has a reporter who is doing a special on food pioneers and wants to know about Izzy Greenblotz, the founder of the business and Heather is called in to given him a tour. Steve Meyers, the reporter, brings along a soundwoman, Tonya who is also a gaffer (lighting expert) and Jared who is the photographer to the factory. When they go back to the Food Channel they pitch the idea that they should do a special on the Greenblotz family seder. This causes lots of problems for Heather as there has never been a Greeblotz family seder. Heather has to gather enough family to have a seder and her search for her father.
This book is full of descriptions of the characters, of the factory, and the other places Heather visits. It gives a full description of what goes into making Matzo and a seder. It also follows Heather's dating debate between Steve and Jared. I really enjoyed this book and looked forward to finding out if there would be a seder, who would be there and who would Heather wind up with. I would not recommend this book for anyone under age 18 unless they had parental approval. This is another 5 star rated book on my Goodread books.