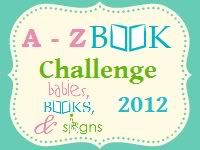 Buried by Linda Singleton is the story of a finder of lost items. Thorn's mother is a minister and does not approve of Thorn (real name is Beth Ann) appearing as a Goth girl - dressed in black and wearing wigs, dark makeup, piercings and metal jewelry. Originally from California, the family is forced to move to Nevada after Mr. Matthews loses his job and Rev. Matthews is offered a post as minister in Nevada.
One day, Thorn finds a necklace which leads her to the bones of an infant in the desert. The local Sheriff originally thinks Thorn may have been involved in their burial but the age of the bones proves that she was not in the area at the time. Most of the book deals with her search to find out who owned the necklace. Along the way, she meets the Grim Reaper, a fellow student who gets justice for those who have been wronged. He becomes very important in her life. Her relationships with her best friend and her parent's especially her mom change over the course of the book.
I have loved all of Linda's work that I have read. We first meet in 1986 because of a mutual love of Judy Bolton books by Margaret Sutton. I am certainly not a teen which is who she writes for but I wish I had a teen I could enjoy this book with as much as my parent's shared the books I loved with me.